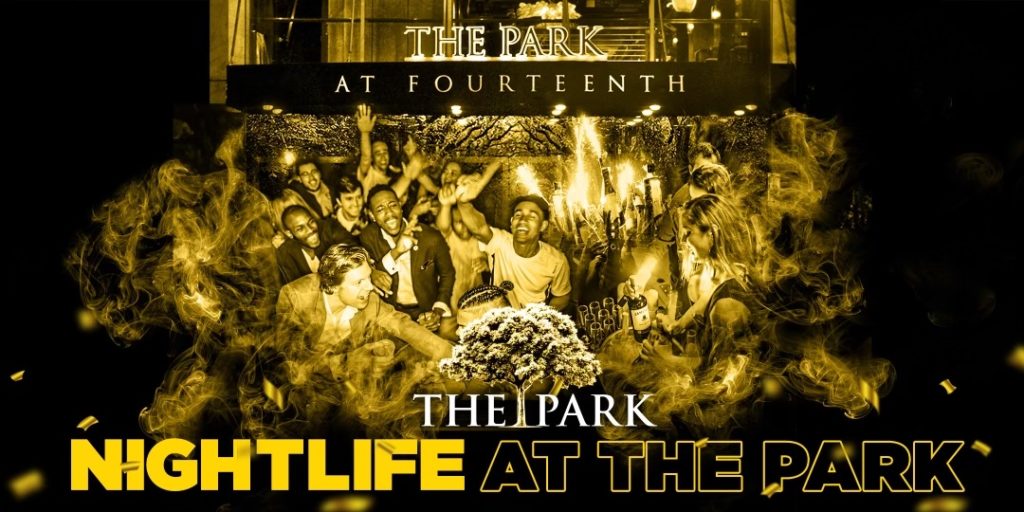 The Park at 14th reimagines and redefines how you think of Nightlife in Washington, DC and beyond.
Welcome to a new era at The Park, where the guest experience matters. The Park has reimagined what nightlife should look and feel like and redefined what service means for our guests' social experience. With four floors of seated space nestled inside of a well-appointed space and a covered outdoor patio to boot, Friday and Saturday late-nights have become an inviting oasis to enjoy craft and signature cocktails, inviting conversation and an eclectic and electric atmosphere.
Our staff makes sure no guest goes unnoticed and no request is too big or small. The guest experience is personal to us. When you decide to come to The Park, we decide to make you feel like there is no other place you'd rather be. Whether you come alone or with a group, we guarantee that you will meet new people and revel in a refined experience that redefines what you thought you knew about nightlife.
Join us at The Park at 14th, where you are made to feel like you are the most special important person in the building! The Park at 14th. Nightlife Reimaged and Redefined.
For Bottle Service Text 202.550.0300
BOTTLE SERVICE MENU
WHISKEY, BOURBON & SCOTCH
CROWN ROYAL / CROWN ROYAL APPLE OR VANILLA
JACK DANIEL'S / JACK DANIEL'S HONEY
BULLEIT BOURBON/ BULLEIT RYE
JOHNNIE WALKER BLACK LABEL
JOHNNIE WALKER BLUE LABEL
MACALLAN 12 YEAR SINGLE MALT
MACALLAN 18 YEAR SINGLE MALT
TEQUILA
1800 SILVER / 1800 COCONUT
COGNAC / CORDIAL
REMY MARTIN LOUIS XIII 1oz. Pour
REMY MARTIN LOUIS XIII 2oz. Pour
RUM
GIN
BEERS
CHAMPAGNE
ACE OF SPADES ROSÉ MAGNUM
MOËT NECTAR IMPERIAL BRUT
MOËT NECTAR IMPERIAL ROSÉ
MOËT NECTAR IMPERIAL MAGNUM
MOËT ROSÉ JEROBOAM (3 LITERS)
MOËT ROSÉ METHUSELAH (6 LITERS)
PERRIER JOUET BELLE EPOQUE ROSE
VEUVE CLICQUOT YELLOW LABEL
VEUVE CLICQUOT YELLOW MAGNUM
VEUVE CLIQUOT YELLOW JEROBOAM (3 LITERS)
BELAIRE ROSÉ JEROBOAM(3 LITERS)
BELAIRE ROSÉ METHUSELAH (6 LITERS)
VODKA
CÎROC Vodka, Apple, Passion, Pineapple, Red Berry
*ABOVE PRICES ARE SUBJECT TO CHANGE *

20% SERVICE CHARGE PLUS 10% SALES TAX WILL BE ADDED TO ALL BOTTLE SALES
For Bottle Service Text 202.550.0300
All food and beverage must be consumed on-site. The Park has a cashless payment system. We only accept credit card payments (American Express, Mastercard and Visa). However, in order to maintain the highest level of service, we ask that checks be split between no more than 2 methods of payment per table. A 20% service charge is included on all guest checks.