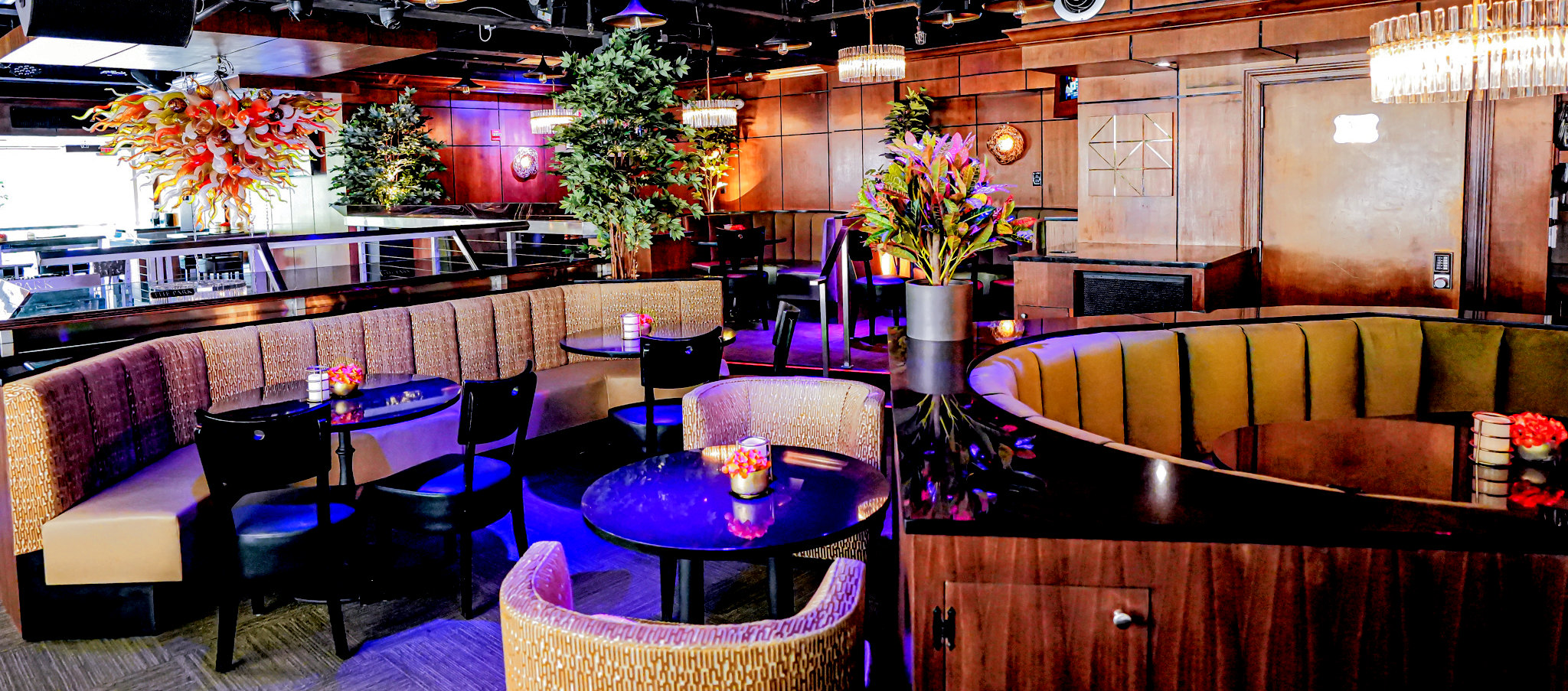 The Park
The Park at 14th is a vibrant Downtown DC "restobar" serving a palate-satisfying medley of made-from-scratch feel-good food and refreshing cocktails.
Since launching in 2007, The Park, as it is known locally, has developed a loyal following, and become a mainstay for after-work drinks, a festive dinner or brunch, gameday viewing or a night out with friends.
Towering up four floors overlooking historic Franklin Square Park, The Park features rich wood walls, granite bar tops, and custom hand-blown glass lighting. Guests can grab a drink at any of the five bars or dine in comfort at refined artisan tables seated on cushy upholstered chairs. The Park exudes a warmth and vibe perfect for every occasion.
FAQ
You've got questions, and we have answers. Don't worry, we have you covered!
Contact Us
When is The Park open?
Feeling a little anxious to get through those doors? No worries, we understand.
Thursday 5pm – Until
Friday 5pm – Until
Saturday 11:00am – Until
Sunday 11:00am – Until
Are you ever open during the week?
Unfortunately, we are closed, except for private events during the week. Any special events (luncheons, receptions, galas, fundraisers, weddings, etc.) can be arranged at your preferred date & time, which is also subject to availability.
What is the closest Metro Station?
The Park can be accessed via the McPherson Square stop on the BLUE and ORANGE lines. Use the 14th & I St exit and walk north ½ block on the west side of 14th St to The Park.
Dining with us
Is there a minimum age requirement?
We generally require all guests to be 21 years of age or over.
How do I book a table for bottle service?
Please text 202-550-0300
Does The Park offer valet parking?
Yes! We currently offer valet parking.
What is the dress code?
To enhance the experience of all of our guests, we ask that you respect our dress standards. We consider hats, some athletic wear, extremely provocative, tattered or poorly maintained clothing, too informal for the dining experience we provide. While we want our guests to be comfortable, we consider overly casual attire to be inappropriate at The Park. We request that no T-SHIRTS be worn to the venue. Guests that arrive in t-shirts may not be allowed access into the venue and no refund or credits will be provided. Clothing emitting offensive odors is not permitted to be worn anywhere on the property.

While we do make exceptions, our exceptions are based on the execution of style and attitude. We consider your tone and demeanor as a critical part of your dress. Please understand the final call is at the discretion of the front door and management.
Does The Park have a lost and found?
If you leave or misplace an item at The Park, please email info@park14.com and/or text 202-550-0300. Please leave your name and a contact phone number with a full description of what you lost and when.
What forms of payment does The Park accept?
The Park operates on a cashless system. We accept American Express, Visa, Discover, and Mastercard. We do not accept gift cards or any cards that are not imprinted with the cardholder's name.
Does The Park serve dinner? How about lunch?
Yes, we serve dinner on Thursdays, Fridays and Saturdays from 5:00-11:00pm. We are not open for lunch, however, The Park is available during the day for private luncheons, meetings, retreats, team building activities, or other functions upon request.
Does The Park allow outside cakes/cupcakes?
Yes, we allow outside cakes/cupcakes for celebrations with the addition of a $100 cake fee to your check.
Does The Park serve brunch?
Yes, we serve Brunch on Saturdays & Sundays from 11:00 a.m. – 5 p.m.
How do I make brunch and dinner reservations?
All seatings for Dinner and Brunch require a reservation with prepayment. Please access the "Reservation" tab at Park14.com for the appropriate option and follow the instructions listed. For assistance, please text (202) 550-0300.
Events
How can I get further information on corporate events and catering?
For further information, please email Events@park14.com
Where can I find information on private events?
For all additional inquiries, please visit Park14events.com
Other
How do I apply for a position at The Park?
We are always looking for great additions to our team. Please click here to apply.
How do I submit a suggestion or complaint?
Please send your submissions to The Park via email to info@park14.com.